Accelerate your path to publicity
Become a sought-after media guest
Women nonfiction authors - it's time you boosted your visibility and credibility with prestigious media appearances that grow your audience and increase book sales.
Make it happen with behind-the-scenes book marketing strategies from an Oprah Show veteran!
I AM READY
Do you feel confused about how to market your book, especially when it comes to publicity?
You wrote your book to make a difference in the lives of your readers, but here's the conundrum: How can you illuminate their path when your own story remains hidden from their view?
The truth is, whether your book is hybrid, independently, or even traditionally published, you're the one shouldering the responsibility of marketing.
Maybe you're struggling to get publicity, or you've done a few podcasts, but when it comes to book sales, it's just crickets…
You might be wondering...
Is there is any point to publicity?
Absolutely. But only when it's strategic publicity...
Without intention and strategy, your media interviews will simply be "random acts of Media" - pleasant conversations that bring no benefit whatsoever.
But it doesn't have to be that way... Introducing
Media Success Blueprint
The comprehensive guide to enhancing your book marketing on traditional media channels: TV, Radio, Podcasts, Newspapers, and Magazines
It's time to step into the media spotlight with clarity and confidence
Wouldn't it be nice to have a comprehensive guide to uplevel every aspect of your book marketing in traditional Media? 
Media Success Blueprint is like getting a PhD in Publicity for women nonfiction authors!
With this course, you'll get insider access to proven strategies and highly effective author marketing tools that are complete game changers for your book, brand, and message.
With Media Success You Can:
Create buzz for your book that leads to excitement and sales!
Build genuine relationships with your readers through Media
Reach audiences of tens of millions or more (no exaggeration!)
Massively increase your credibility to your audience
Start a speaking career or raise your current speaking rates
Start a waiting list for new clients who've admired your interviews
Enjoy the prestige of being featured in big Media outlets
Attract attention from publishers and agents for future books
Gain confidence from stepping into the media spotlight
Why wait another day to harness the power of traditional Media to take your book, brand, and business to the next level?
Join #1 Bestselling Author and Media Expert, Mary O'Donohue, inside Media Success Blueprint today!
LET'S START
Hi, I'm Mary
Media Coach for Women Nonfiction Authors
With 12 seasons on The Oprah Winfrey Show, as a Post Producer and Associate Director, plus years on NBC Nightly News, The Today Show, and Meet the Press, I am the definition of a Media Insider.
I am also a #1 bestselling author and parenting expert who has been featured in television, radio, print, and online interviews. A single media interview catapulted my book When You Say "Thank You, Mean It to bestseller status on Amazon in 12 hours, not only becoming #1 in Parenting (a massive category) but also breaking into the top 100 overall out of millions of books.
That's right–one strategic media interview can make your book a bestseller.
As a media insider and bestselling author, I am uniquely qualified to teach you how to become the "go-to" expert in Media because that's where you belong.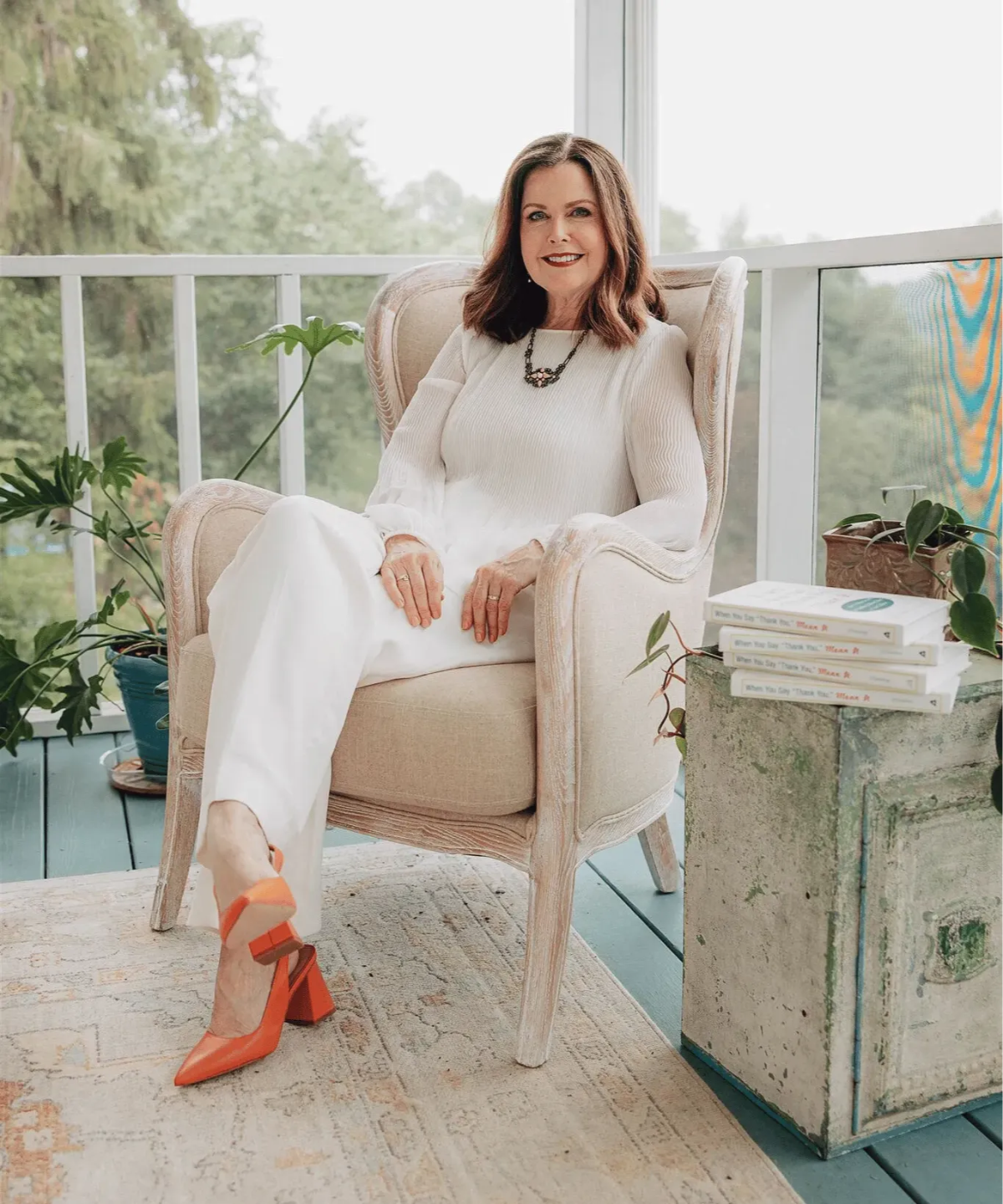 "Mary is the real deal when it comes to Media. Her in-depth knowledge of the industry helped me gain the clarity I needed to understand my audience and message. Within a few short weeks of being in Media Success Blueprint I was featured on Readers Digest online site with a readership of more than 11 million people!"
- Ty Ziglar, Author, Unpack Your Luggage and Live
"As a first-time author, I was very unsure of how to promote my work. Media Success Blueprint gave me the skills and confidence to work with the Media. Mary O'Donohue is an experienced teacher with real life experience that has proven very valuable. I highly recommend it for those looking for practical media skills!"
- Laing Rikkers, Author, Morning Leaves
"I can't say enough good things about Media Success Blueprint! Mary takes the mystery out of Media and teaches nonfiction authors how to get the kind of visibility that allows us to shine! The lessons in Media Success Blueprint are like an amazing toolkit that removes the intimidation many of us authors feel when it comes to traditional Media. I've learned skills I can take with me and use for years!"
- Tammy Gooler Loeb, Author, Work From the Inside Out
Do you see yourself in Media?
With my experience working on over 10,000 high-profile television interviews, I know that the Media often seeks out nonfiction authors like you who specialize in diverse subjects, such as:
compassion, careers, or creativity
fashion, fitness, or feminism
nutrition, nature, or neuroscience
marketing, meditation, or motivation
gardening, goalsetting, or grief
parenting, personal growth, or psychology
inclusion, innovation, or investing
happiness, health, or home ownership
education, environment, or entrepreneurship 
If you write about any of these topics, you're already a step closer to being booked in Media. The course will get you media-ready...
Let's get Media Ready
Navigate the media maze with confidence
Media Success Blueprint will demystify the confusing media landscape so you can reach out to the right producers and decision-makers to get booked on the media outlets that serve your audience.
When you look back on this day a year from now

will you be
By your lagging book sales, frustrated by the lack of traction your message is getting, completely exhausted after trying to navigate the media landscape on your own or financially drained by the cost of paying a publicist?
Your book sales, managing all the speaking requests you've gotten as a result of your increased exposure and credibility, responding to requests from high profile Media to come back for another appearance, and feeling gratified and fulfilled because you're truly making an impact by reaching the people who need your words and wisdom?
Choose Celebrating because...
You and your book belong in the media spotlight and Media Success Blueprint has the exact steps to get you there! It's time to get your book into the hands of readers who are waiting for your message! 
Inside Media Success Blueprint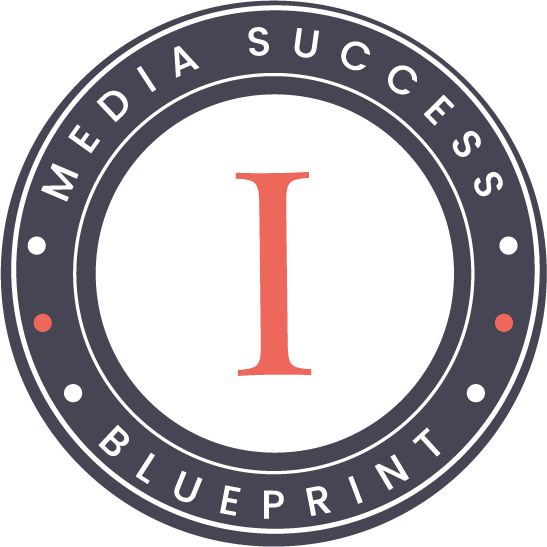 Identity
Prepare the Foundation for Your Media Success
Embrace an unstoppable media mindset that will give you an advantage right from the start.
Identify your key guideposts to have an intentional media plan before you pitch the Media.
Craft the 3 Media Bios that will serve as powerful brand ambassadors boosting your credibility and expertise.
Fearlessly zero in on exactly who needs your book and message and commit to serving that specific audience.
Messaging
Go from Confusing to Crystal Clear
Nail your core message and stand out in the sea of authors vying for media attention.
Get your website media-ready and don't miss any of the 9 critical elements you must have to attract Media! (Even missing one of these can make them skip over you for an interview.)
Discover the "hidden pitch" you're already making to the Media so you can be sure it is conveying your message clearly.
Understand the media landscape so you can target the right media outlets for your specific audience.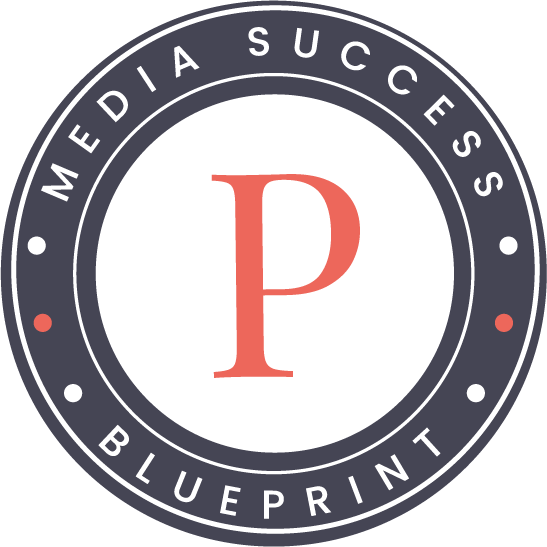 Pitching
Learn to Pitch Like a Pro


Learn how to target your pitch and reach the exact producers, columnists, and journalists who can book you.
Discover 11 effective ways to capture the media's attention and get your message the attention it deserves. 
Develop your pitch with a template that takes you from subject line to signature, to make it easy for media insiders to book you quickly. 
Optimize your pitch timing so that you make it past the email inbox and into the studio for an interview.
Amplification
Establish Your Unique Media Strategy

Learn how to think like a producer to stay in the driver's seat during interviews.
Build a deeper connection with the audience with the single most important story you can tell in a media appearance.
Create sound bites that make your message memorable, shareable, and impactful.
Maximize your "pre-interview" so national producers are confident in booking you for game-changing publicity.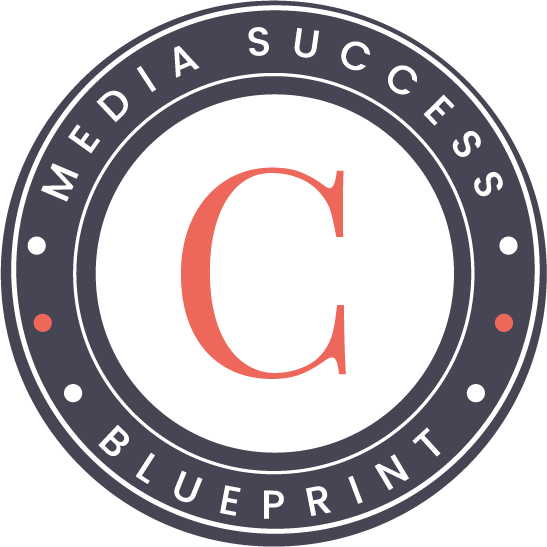 Communication
Communicate Effectively in Media Interviews

Learn the critical things needed for an impressive remote interview (this is mandatory given how many remote interviews are happening now!)
Discover how to dress (and what you should never wear) to look your best on camera.
Plan and deliver successful print, podcast, and radio interviews, even if you're doing them in your pyjamas from home!
Discover how to handle an off-track interview to steer it in the direction of your intention and still get your message out clearly.
Transformation
Plan for Your Long-Term Media Success

Learn how to get your clips and permanent links to all your media interviews because you never want to lose your marketing assets!
Get results with your media interviews, when you create transformation in the audience with the strategic steps in this module.
Handle controversy with ease. You'll gain the skills to sail through tricky topics!
Revisit your identity as an author and expert and identify the types of resistance you may be facing as you expand into what is possible for you in Media.
Media Success Blueprint includes:
Professionally Produced Videos
Plus audios and transcripts to accommodate individual learning styles and prioritize accessibility, ensuring every author feels welcome.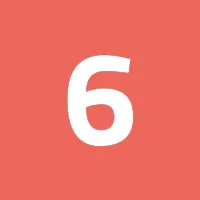 Comprehensive Modules
Featuring the Media I.M.P.A.C.T. Method™ - Identity, Messaging, Pitching, Amplification, Communication, and Transformation.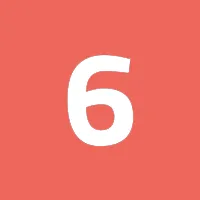 Weekly Releases
Modules released weekly over the course of 6-weeks to maximize success and make sure the content doesn't feel overwhelming.
Month Access
Access to all videos, audios, and transcripts lasts for a full year, so there's no pressure to rush through the material.
Bonus 1:
Pitch Template
Crafting a pitch doesn't have to be intimidating. You'll get exclusive access to a bonus pitch template based on my P.I.T.C.H. Method™ that is simple to follow and proven to work. 
This has previously ONLY been available to my direct clients!
Bonus 2:
Pitch Sample
It's a fully written pitch sample so you can see what a finished pitch looks like.
My clients have used pitch samples like this one to help them write effective pitches that have gotten them booked in massive media outlets!
This is a powerful, proven tool that you can use as the basis for your own pitches, making the process even more streamlined and simple.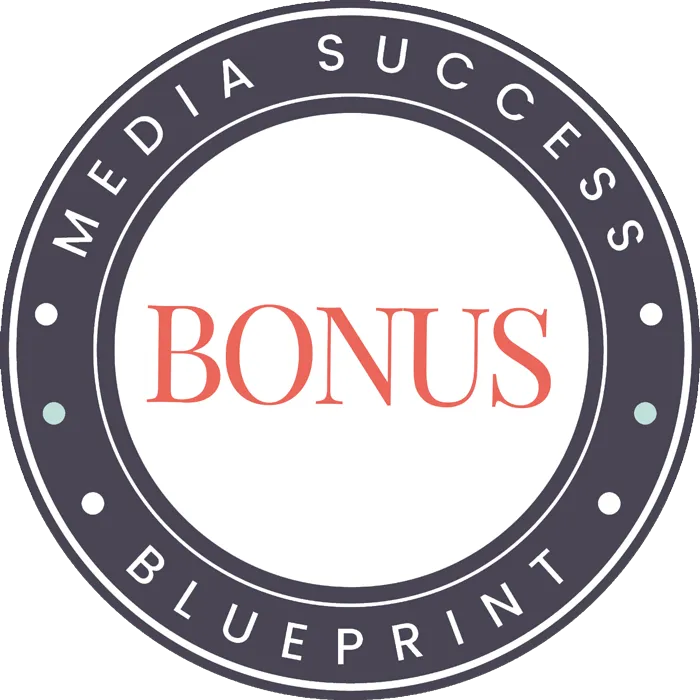 Bonus 3: 
Seven Words That Cost You Publicity
This bonus PDF is about what NOT to do when pitching so you can avoid the very common mistake that will immediately ruin your chances of getting publicity.
Plus, this guide includes 3 examples of using hooks effectively to grab the Media's attention right off the bat!
One Time Payment
$2,500
6 Comprehensive Modules: Featuring the Media I.M.P.A.C.T. Method™—Identity, Messaging, Pitching, Amplification, Communication, Transformation.
Multimedia Content: Each module includes videos, audios, and transcripts for versatile learning.
Weekly Release: One new module unlocked every week over 6 weeks to pace your learning.
1-Year Access: Enjoy a full year of access from your purchase date.
3 Exclusive Bonuses: Unlock additional value and insights with your purchase.
Enroll Now!
Satisfaction Guarantee
We're so confident that Media Success Blueprint will empower you as a nonfiction author that we offer a 10-day, no-questions-asked refund policy. Simply email [email protected] with "Refund" in the subject line within 10 days of purchase to get your money back.
Think of it this way: this course is your electricity and you're the lamp. Plug in and take action through our video, audio, or transcript modules to unleash your full media potential. While we can't promise you'll land media coverage—since publicity is earned, not given—you'll walk away fully equipped with the skills and strategies to make your media interviews shine. 
Frequently Asked Questions
When does the course begin and how long do I have access?
Do I need to have experience doing media interviews in order to begin?
How do I know if this course is right for me?
How long will it take to complete this course?
Is this course delivered on videos?
Does this course teach me how to get booked for media interviews?
Can I share the course content with anyone?
Is there a refund on this course?